Our Design & Drafting Services
1
SERVICING SUNSHINE COAST & QUEENSLAND
At Beel Welding & Fabrication we can provide a complete structural steel package, from design and detailing right through to the installation phase.
Our experienced team are proficient in mechanical and structural drafting and use a drafting platform with capabilities of 3D modelling . This 3D modelling generates all facets that will enable clients to visually experience the 'skeleton' of the build while also giving the clients opportunity to provide input as we go. 3D modelling enables us to produce detailed GA's, marking out plans, fabrication drawings and reports through multiple drafting programs.
If you'd prefer to have a CAD drawing without all the 'bells and whistles' we can create 2D CAD drawings that we can provide based on your hand drawn sketches.
Whichever 3D or 2D design & drafting process is preferred all detailing is delivered with high accuracy.
Beel Welding & Fabrication also provide on-site measuring for steel detailing.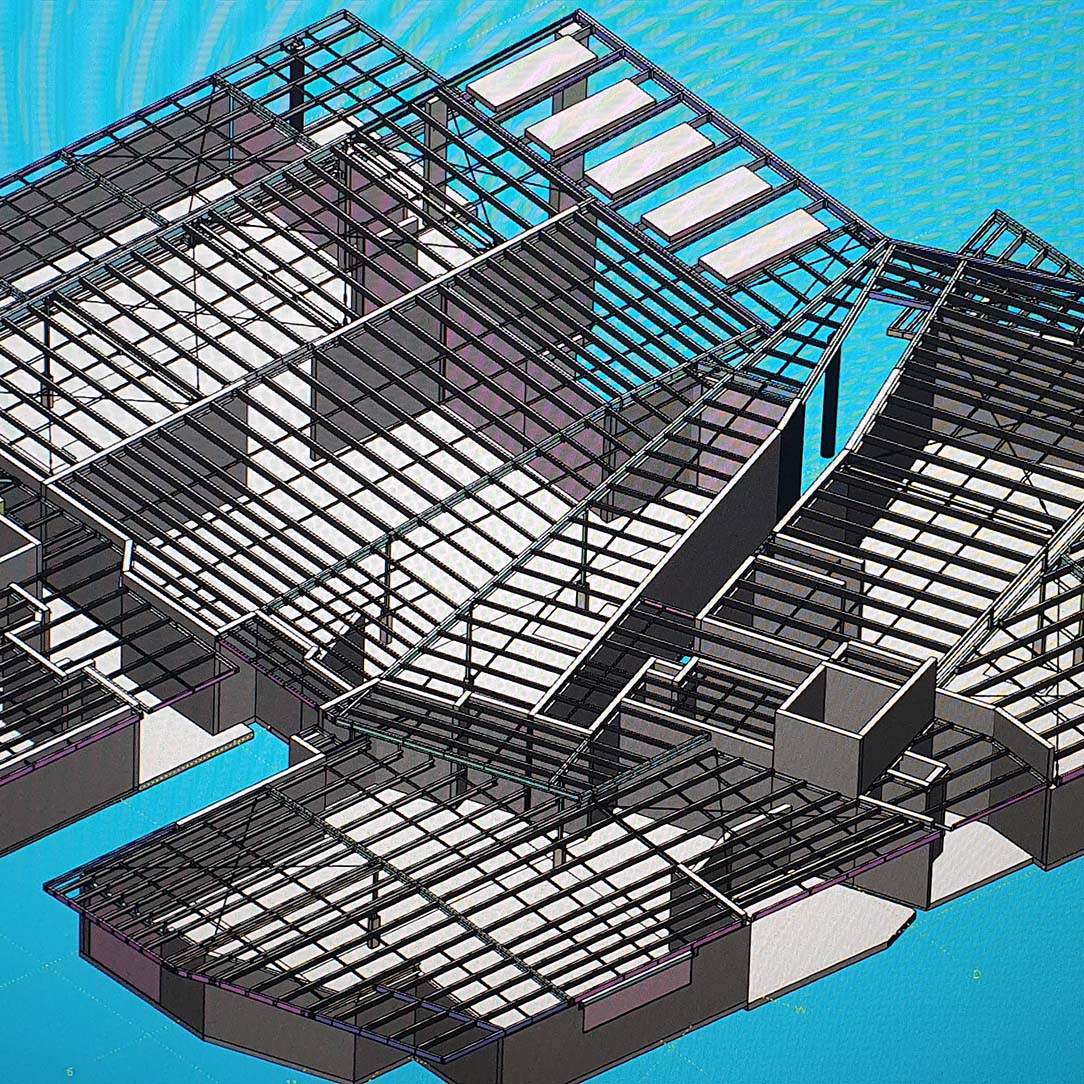 …Our in house capabilities enable us to communicate with the client in confidence producing cost effective solutions to specification.

TYPES OF DESIGN & DRAFTING WE DO
1
Beel Welding & Fabrication provide design, drafting, 3D & 2D modelling services for projects of all sizes, and in all areas of Queensland, including:
Design & drafting of steel work for residential project builders
Design & drafting of steel work for project development companies
Steel work design & modelling for architects clients
Steel work design & modelling for commercial industries
Steel work design & modelling for government projects
Steel work 3D & 2D modelling for the mining industry
3D & 2D CAD modelling for general engineering
With our headquarters based at Bells Creek on the Sunshine Coast we are in a central location with direct access to main arterial roads enabling quick access to the Sunshine Coast, Brisbane, Gold Coast, Wide Bay area and beyond. We also service the mining communities of Queensland.
Combined over 75 years experience in the industry
Over 25 years in business
Total manufacturing solution from initial concept through to completion
Ability to work to your timelines in our purpose built 800m2 workshop fitted with multiple welding stations
Some of Our Design & Drafting Projects
1
What Our Customers Are Saying
1

Hutchinson Builders
Beel Welding and Fabrication always present themselves in a professional manner with good communication, administration and management. Beel Welding and Fabrication provide various Structural Steel services for cost planning, drafting, supply and install of steel structure and connections. The outcome provides realistic time frames and cost-efficient solutions to achieve and exceed high expectations for our valued clients. Chris and his team apply themselves to our rigorous quality and safety objectives to provide an impeccable finish to go above and beyond the standard of workmanship we desire.


Mosaic Construction
Given Mosaic is a business built on strong core values and a very tight culture established over a long period of time, we only choose to deal with select Subcontractors and Suppliers who show that they value quality in the product they are constructing in partnership with Mosaic. At Mosaic, we pride ourselves on our ability to do what we say we are going to do, and to deliver the quality we say we are going to deliver – every time, without fail.  Consequently, we work only with suppliers who do what they say each and every time such as Beel Welding. It has been my experience that the team at Beel Welding aligns with those values that are so important to us at Mosaic.  Chris and the team does what they say they will do, and delivers on their promises. It is a pleasure to work closely with the Beel Welding team.


RCQ CONSTRUCTION
RCQ have had a successful working relationship with Beel Welding well over 6 years. Their commitment to detail, safety, along with a great work ethic gives RCQ reassurance knowing we are supported by a team that is able to meet our high standards. We have watched Beel Welding and Fabrication grow over these years and they do not shy away from challenging situations. Their ability to adapt and meet project commitments head on is a testimony of the strength and knowledge the team possess and through this, deliver a quality finished product each time.
With this in mind we have no doubt this working relationship will continue to grow for many years to come.
