Our INSTALLATION Services
1
SERVICING SUNSHINE COAST & QUEENSLAND
Installation on any project is the final piece of the structural steel puzzle and where the 'skeleton' finally comes to life.
Structural steel is securely transported from the Beel Welding & Fabrication facility in Bells Creek to site, where it is unloaded by crane.
Working in conjunction with the builder, our installation teams work off the detailed marking plans and initiate the set out process. Each project has its own individual installation process and once this has been identified and authorized, crew members action this plan and begin to erect steel using specialized lifting plant and equipment. Only highly trained and qualified crew undertake this task ensuring all structural steel is erected in a safe and efficient manner.
All onsite personnel are committed to safe working practices and are fully compliant with all site requirements.
Beel Welding & Fabrication also has labour staff available for any onsite steel requirements including welding, maintenance and steel assembly.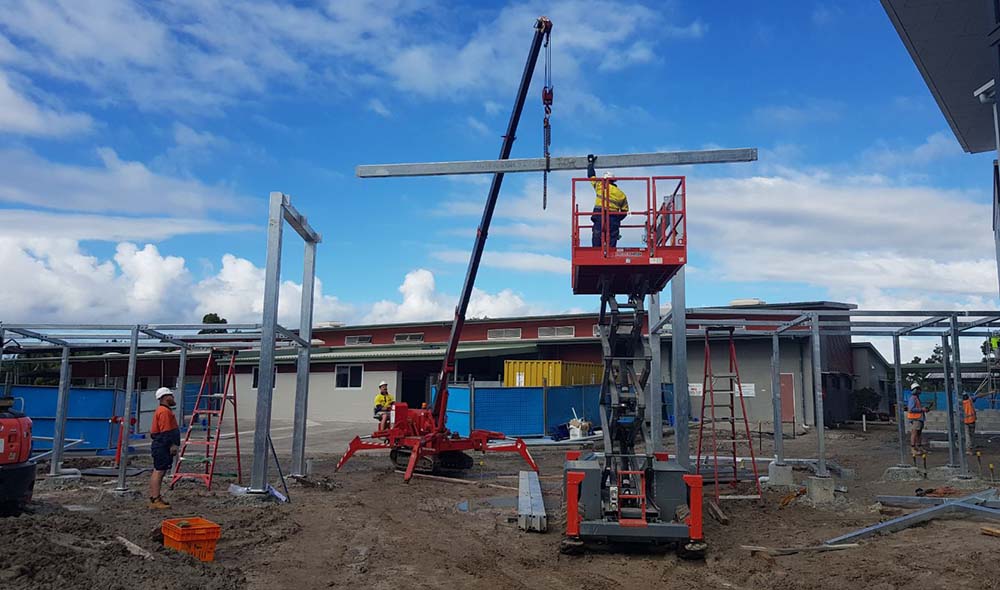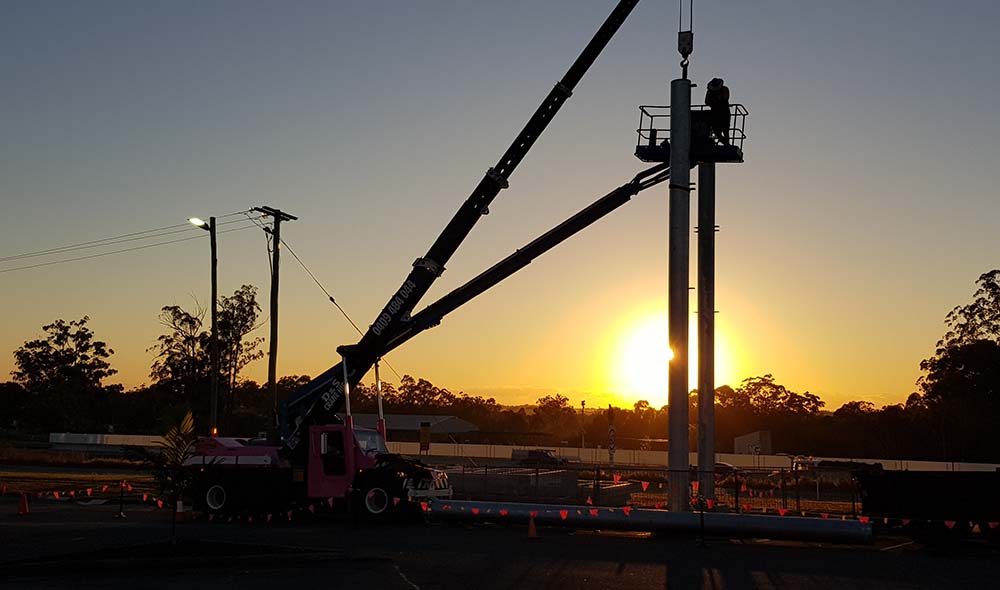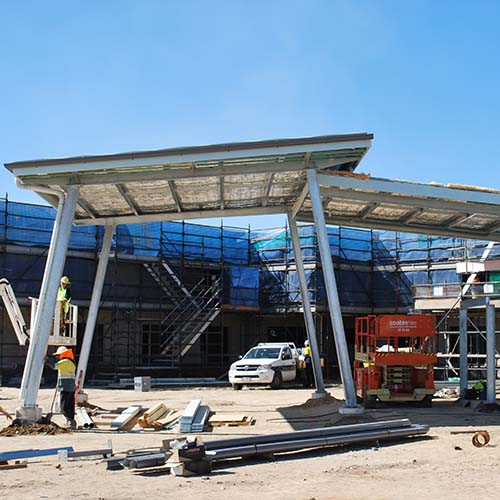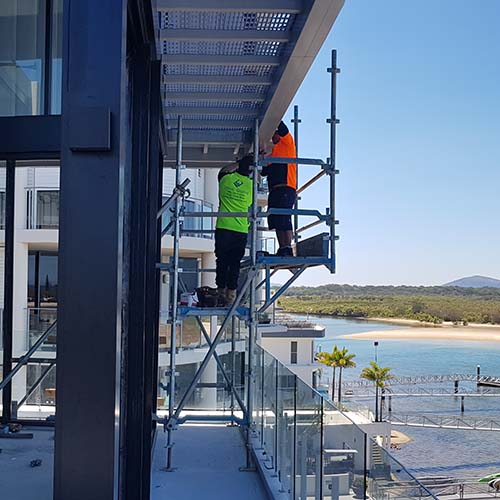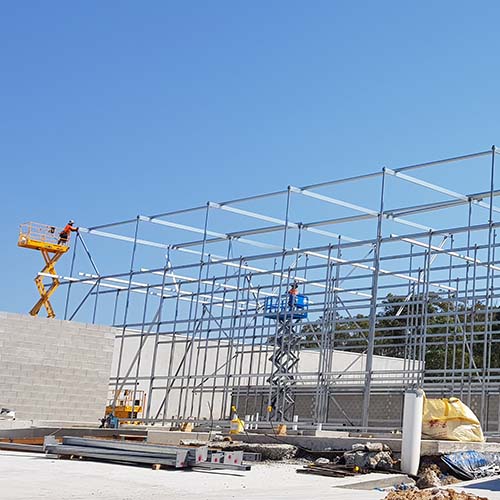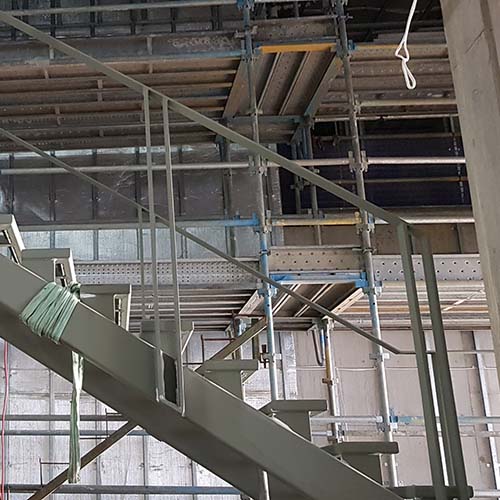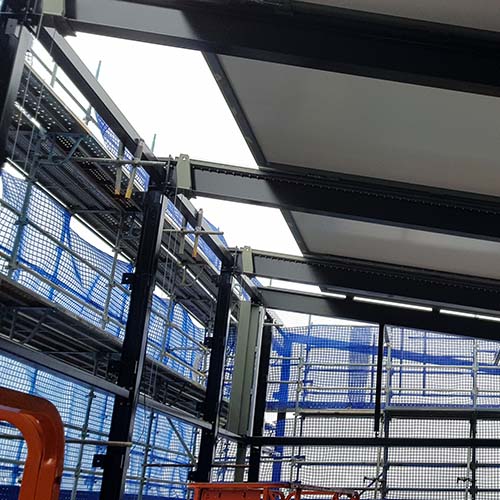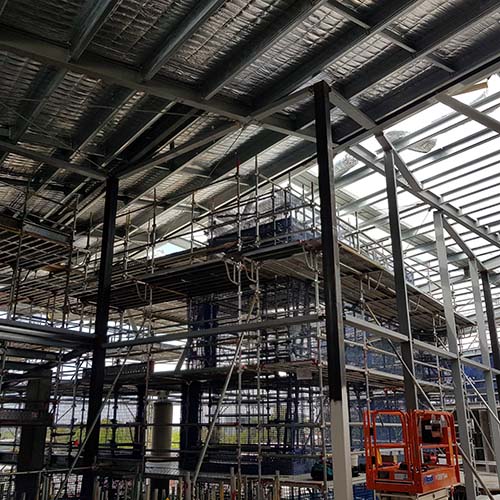 STEEL INSTALLATION WORK WE DO
1
Beel Welding & Fabrication works on projects of all sizes. Our installation services include the following :
Qualified riggers/ dogman/ working at heights
Craneage and access equipment
Mobile/ On-site welding
Delivery and transport to site via crane trucks
Supply of cast in plates, hold down bolts and tilt panel brackets
Supply and installation of purlins, girts and bridging
Detailed set out plans and GA drawings
With our headquarters based at Bells Creek on the Sunshine Coast we are in a central location with direct access to main arterial roads enabling quick access to the Sunshine Coast, Brisbane, Gold Coast, Wide Bay area and beyond. We also service the mining communities of Queensland.
Total manufacturing solution from initial concept through to completion
Cost effective solutions for your projects
Ability to work to your timelines in our purpose built 800m2 workshop fitted with multiple welding stations
Qualified, experienced welder and fabricators
Overhead workshop gantry crane
Over 25 years in business
…Our in house capabilities enable us to communicate with the client in confidence producing cost effective solutions to specification.

Some of Our INSTALLATION Projects
1